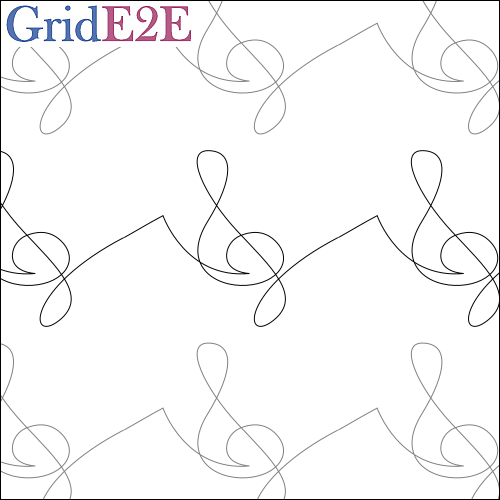 Musical Staff - quilting pantograph
Sale
Sale
Original price
$6.00
-
Original price
$6.00
This pattern is part of our GridE2E collection.
Mix & match any designs from this collection for a custom look on your project. All GridE2E patterns are the same height and width, and will start and stop on the same grid point, connecting them all together for one continuous E2E line.
VIEW GRIDE2E COLLECTION
GridE2E
(Pat. Pend.)
Size: height by width
Digital: 10" x 12.25"
Paper: 7" x 8.5"
Print rows: 1
---
Downloadable ZIP folder contains these digital and print files:
CQP, DXF, HQF, IQP, PAT, PLT, QLI, QCC,
SSD, TXT, PDF, BMP, JPG, PNG
PDF You-Print Paper Patterns:
Print on 8.5" x 11" or large format paper and tape together.
Print on 10" x 144" at your local printer for low cost paper roll.
(or any size you choose)
Use with pull away paper for longarm and domestic machines.
Includes nameplate to print and tape to the end of your pantograph for identifying purposes.
CLICK HERE
for
instructions
and
tutorials
on how to use our paper pantograph patterns.
---